Hooker Mountain Outfitters offers its clients semi-guided and guided elk hunting in Colorado. Our Hunters have the opportunity to hunt on 7000 acres of prime private land ranches located in the heart of Northwest Colorado. Our ranches consist of alfalfa fields, river bottom, pines, quakes, and oak brush. These ranches also have large numbers of resident elk on them year-round! In addition, we are just 17 miles from Craig, Colorado, also known as the "Colorado elk hunting capital," hosting some of the largest elk herds in Colorado.
Our hunters typically see a 80% success rate and have several opportunities to harvest an animal during their hunting season.
You can count on one of our experienced elk hunting guides to assist you in your elk hunt in Colorado by placing you in the area with the highest probability of coming home with an elk you can be proud of.  Pick-ups and Rangers are used to get to hunting areas, and then you will be on foot. We are able to accommodate all abilities and skill levels. All hunts are set according to Colorado Parks and Wildlife
Our rifle elk hunts, are without a doubt, one of the most popular hunts we offer. During your semi-guided elk hunt, you will experience large numbers of elk and low hunting pressure.
We are certain that your semi-guided elk hunting experience will be on that you will remember for years to come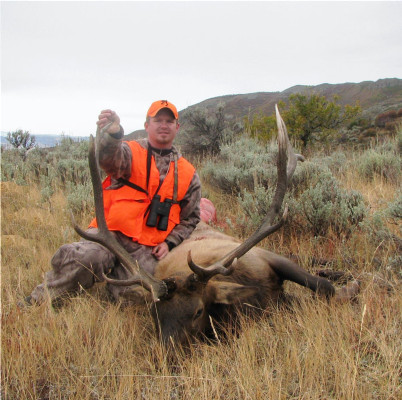 Available in September when the bulls will be bugling and heavy in the rut. This is an intense adrenaline adventure for any bowhunter looking for a great Colorado archery elk hunting experience. Spot and stalk, blinds, and tree stands are used.
The opportunities to harvest an elk are plentiful, and the animals are amazing. Our archery elk hunts allow for bow hunters to harvest an animal they'll be talking about for years to come.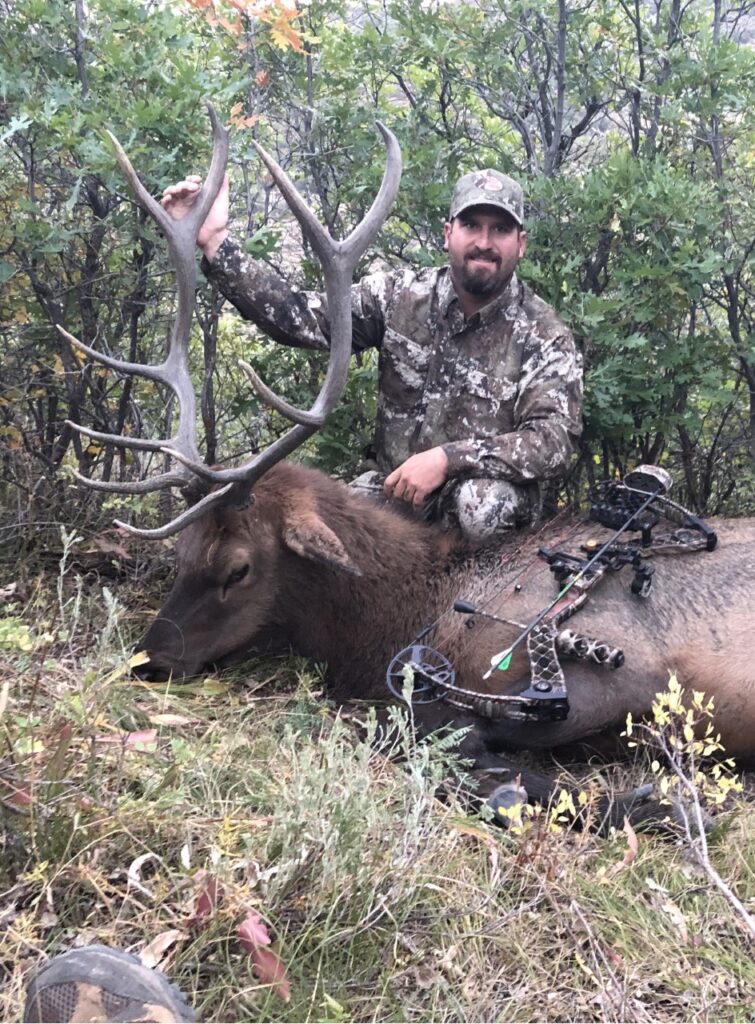 Our 3-day affordable cow elk hunts take place after the 4th season and run through the entire month of December. Cow elk hunts are an exciting, fun way to fill the freezer and a great way to introduce someone to elk hunting. Depending on conditions, clients may ride a short distance with one of our experienced hunting guides to the hunting site by snowmobile. We can accommodate all levels and physical abilities.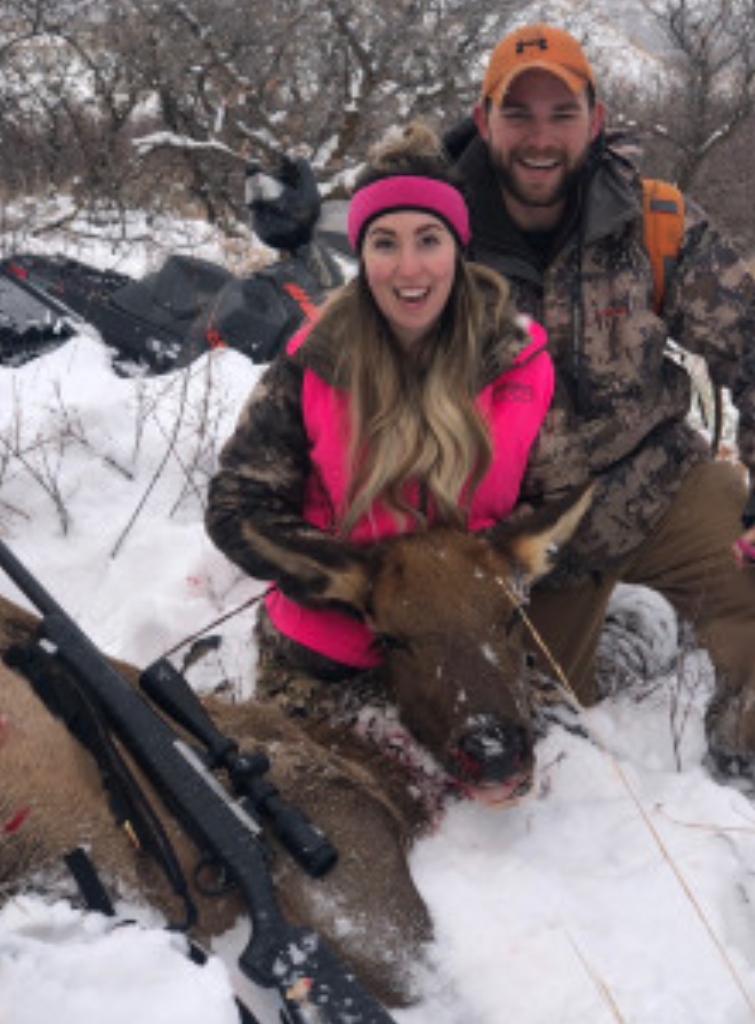 Check availability and have your questions answered directly from the outfitter Tom Kostur (970) 846-4532 Outfitters License # 1465